Allard AFO - produced with 100% renewable energy
7 Feb 2023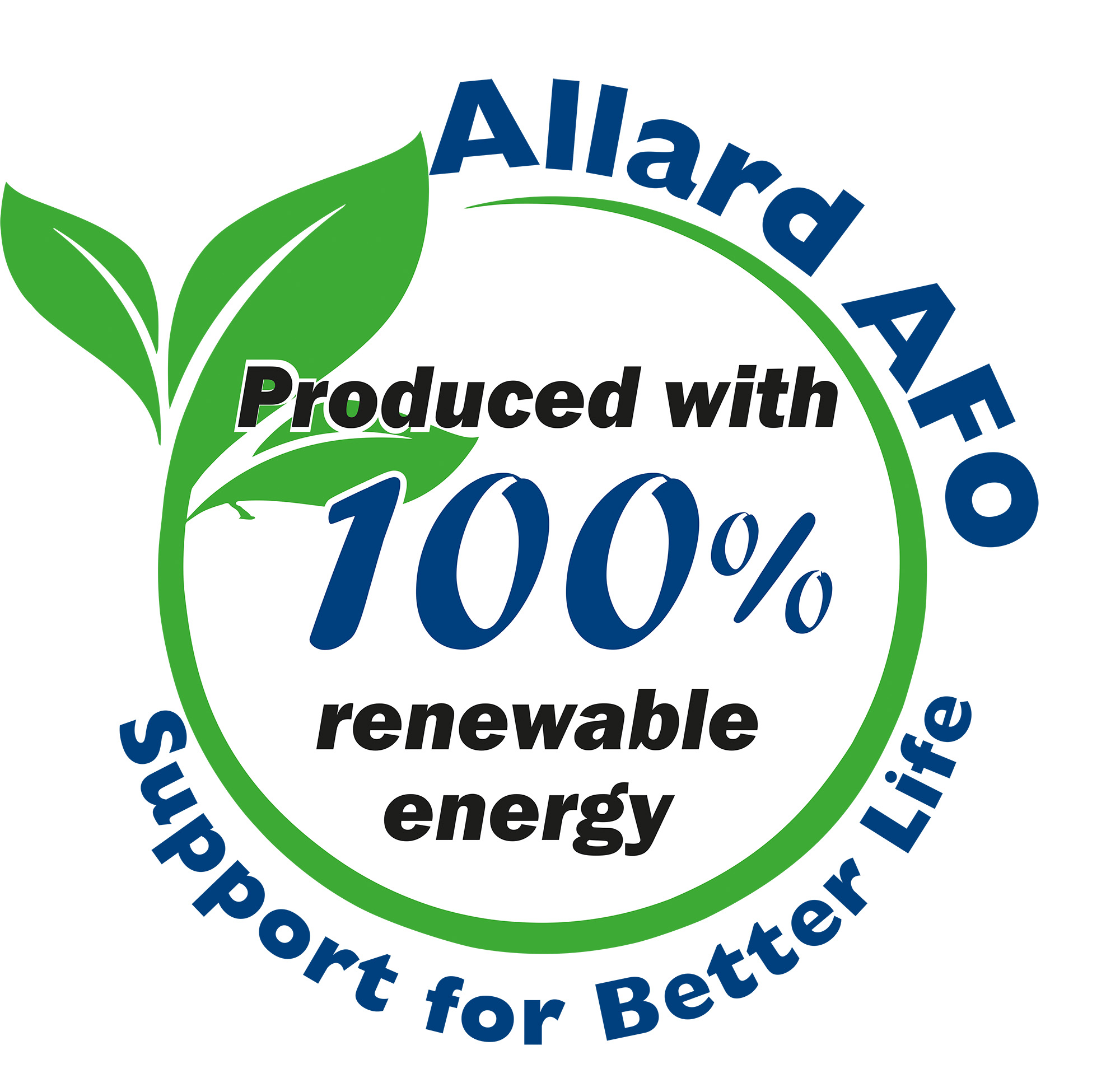 For more than 25 years we have provided individuals who suffer from gait impairment with support for better life through our Allard AFOs. Support for better life extends well beyond the product itself. Within the Allard Support Group, we take our responsibilities seriously with respect to reducing the carbon emissions output from our manufacturing facilities. At our manufacturing unit for our AFOs, Allard Manufacturing, all the power requirements used in our factory are sourced from 100% renewable electricity, resulting in a 95% reduction in CO2 emissions when compared to utilising non-renewable sources.
We are proud to say that our Allard AFOs are produced with 100% renewable energy.
Environmentally Efficient Manufacturing
While the use of renewable electricity is of great significance, we also strive to reduce the amount of power that we use, by targeting the most power-hungry areas of the production process to reduce consumption. We also continue to implement projects designed to drive down our carbon footprint across other areas of our manufacturing, with a particular focus on heating and waste reduction.
We recently completed a project to redirect the heat generated from certain machinery back into the heating of our buildings. Also, new capital investments in our material-cutting process, allow for more accuracy in programming to significantly reduce material wastage.
The initiated projects are part of the Allard Groups' goal towards being completely energy-neutral in our facilities through wind, solar and hydro energy sources.
Allard Manufacturing is a subsidiary of Camp Scandinavia and the manufacturing unit for all the Allard Group composite products, for contact and more information please visit www.allardmfg.se